Friday will bring the first jobs report on 2021. The January Employment Situation Summary is expected to show modest job gains. If today's report on January private payrolls from ADP is an indication, the number of jobs created is likely to be above the consensus estimates. After December's dip in employment, economists were expecting 49,000 additions to private payrolls in January but ADP reported a bump of 174,000 jobs. First and foremost, that's good news. The late 2020 surge in infections and hospitalizations that followed the Thanksgiving holiday brought fresh rounds of restrictions and, more important, resulted in people voluntarily avoiding places where people gathered. That was bad news for bars, restaurants, airlines, hotels, etc. A rebound from that suppressed demand was expected and, to the degree the bounce back overshoots expectations, it's good to have job creation recovering ahead of the vaccination rollout.
Last week, the first reading on GDP for the year was released by the Commerce Department. It showed that output declined by 3.5% in 2020. That estimate will be updated two more times but most economists don't expect much to change. The decline was the steepest since 1946, when the U.S. was retooling industry from wartime to peacetime production. The disruption to the economy in 1946 was different than the pandemic of 2020, but there are similarities in that the dropoff was caused by non-economic factors. That provides additional optimism about the recovery in 2021, as there was less destruction of wealth and capital after the pandemic hit, which will give fuel to the rebound later this year.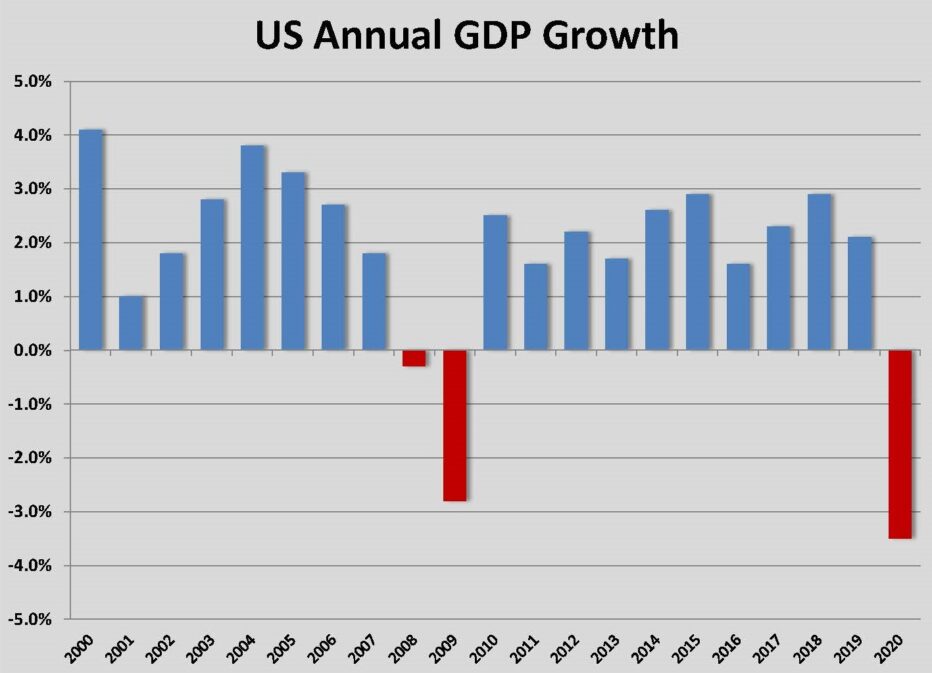 The improving economic conditions match up to the increased levels of activity from tenants in commercial real estate, including a number of large space requirements in the market; and it helps explain the increase in design activity at regional architectural and engineering offices.
The Airport Authority announced some very good news in its Blue Sky email Tuesday. Last year's delay of the $1.1 billion Terminal Modernization Program allowed architects and engineers time to produce 90% design documents by the end of January. Construction documents will be completed as bid packages are prepared but the construction management team of PJ Dick/Hunt and Turner will be releasing bid packages in March for the next phase, which is the multi-modal transportation center. The terminal project's progress is good news for the Pittsburgh construction market, which should see another mega project, UPMC's Heart and Transplant Hospital, get into the market in late 2021. With the proposed billion-dollar modernization of the US Steel Mon Valley Works on hold, these two mega projects will be major job creators in 2022 and beyond.
In other construction news, Suncap Property Group is moving ahead rapidly with its two proposed industrial developments. Graycor Construction has started construction on a 278,000 square foot distribution center in Findlay Township. Meridian Design Build will begin work on a 220,000 square foot distribution center – rumored to be for Bayer Healthcare – at the Victory Business Park in Clinton Township, Butler County. Bids will be taken February 5 for Duquesne University's new osteopathic medical school. Contractors bidding the project are Jendoco, Massaro, PJ Dick, Rycon, and Turner. Construction is not expected to start until end of 2021.