The election is behind us. Confidence is growing in a spring delivery of an effective vaccine(s) to begin getting us past COVID-19. Along with better news for higher ed and healthcare since the fall, the recent developments are giving a clearer picture of the construction outlook for 2021. And it's better than was expected 60 days ago. Escalating increases in hospitalizations for COVID-19 are likely to give the economy another punch to the gut over the next few months; however, assuming a vaccine is in circulation in early 2021, there is visibility on a recovery that should boost bidding and contracting next year.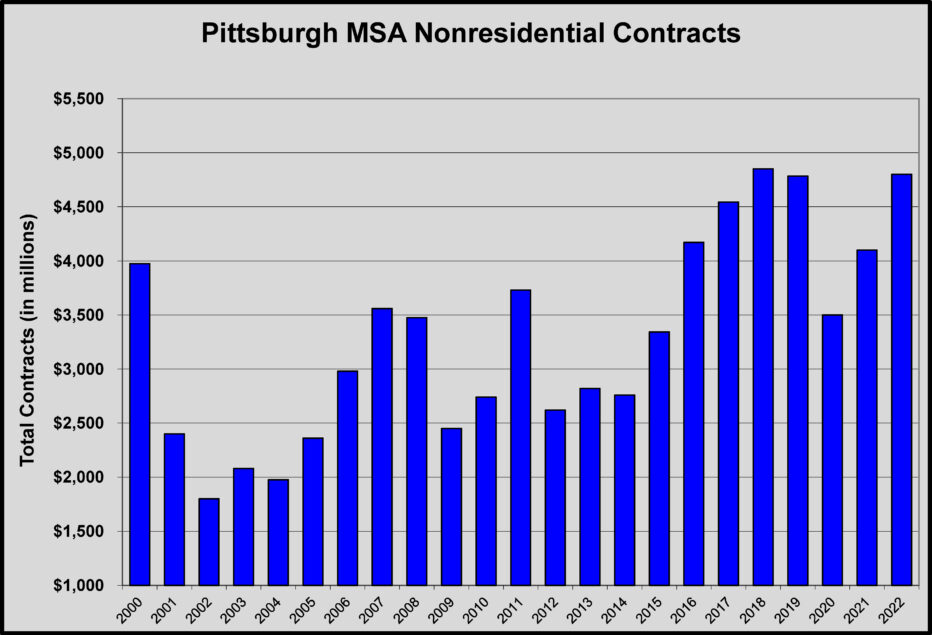 The chart reflects Tall Timber Group's forecast for the next two years, following a steep (perhaps 30%) decline in contracting in 2020. The amount of construction put in place may not decline nearly as much in 2020. That's good news for contractors and suppliers. How the contracting unfolds in 2021 will determine how much better or worse next year is financially for the construction industry. Hospitals are thus far seeing their critical November/December elective surgery schedules hold up. College enrollments are in line with 2019. Anecdotes suggest that architects involved in healthcare and commercial real estate have ramped up already. That's a good sign for spring bidding. Bear in mind that construction projects mostly won't need to wait for immunization to start work. There just needs to be confidence that a corner will be turned by mid-year or thereabouts.
Owners will also want to see a corner turned on economic demand. The next few months will be critical to that as well. There are good signs that demand can roar back once the fear of infection subsides. U.S. households increased their savings deposits by $2 trillion from February to October. Capital has been amassing on the sidelines, whether in the form of the stock market or private equity. Unlike in 2010, there is dry powder to deploy. Recent data suggests that the economy still needs a bridge to get from here to a vaccine. Ideally, the lame duck Congress would pass further safety net measures. Failing that, it would be incumbent upon a new administration and Congress to act immediately to prop up those who will suffer from what is sure to be decreased economic activity this winter.
There is reason to be anxious about the timing of more aid from a demand point of view. Should an effective vaccine be delivered on a large scale during the first quarter of 2021, there would likely be a big jump in demand for economic activities that have been hard hit by the pandemic. That means travel, restaurants, entertainment (theaters, sports, concerts) would get a boost in revenues. The potential fly in the ointment is that demand would be dampened by lack of funds. The capital on the sidelines waiting to be deployed isn't what will drive the consumer recovery. The $2 trillion in increased savings that consumers have built throughout 2020, even as many have lost jobs, represents 11% of GDP. That's powerful fuel for a recovery. Propping up consumers for the last three months of the year becomes even more important when you consider that, and when you look closely at how the unemployment compensation picture changes on December 31.
Unemployment claims slowed again in the most recent week, but remain at 709,000 for first-time claims. Digging below the headline numbers, you can see a potentially damaging wave building. The greatest share of the 21.7 million out of work at the end of October are those receiving benefits tied to COVID-19. There are two categories of pandemic-created unemployment compensation, totaling 13.6 million people. Those receiving Pandemic Emergency Unemployment Compensation (PEUC), which was part of the CARES Act, have exhausted regular unemployment compensation, and make up 4.1 million claims. Another 9.5 million self-employed have been receiving Pandemic Unemployment Insurance because they aren't eligible for regular unemployment compensation. The numbers are growing weekly for PEUC claims, as regular unemployment compensation from mid-year expires. Because of the timing of the pandemic, the majority of these still-growing groups will see benefits end by December 31. Without aid, 8% of the total workforce will be without income in January. From that point, the reserves begin to deplete, robbing the recovery of fuel. The prospects for 2021 look good, but we're not out of the woods yet, with or without a vaccine.
The Builders Exchange reports that the new Plum Municipal Center is out to bid, due December 8. Massaro Corporation was selected as construction manager for the $6 million expansion of the Pittsburgh Glass Center and the $2 million Holy Family Institute project.