Right off the bat, let me offer a disclaimer about the Fed's rate cut. It's going to help certain (very limited) parts of the US economy but will do nothing to help with whatever economic headaches result from the coronavirus. You can read more of this rant in the Publisher's Note of the March/April BreakingGround in a couple weeks. The economy doesn't need stimulus. What will be needed is a safety net for those who get thrown out of work. That will probably be cheaper for us taxpayers and way more effective than measures that will mainly please big donors to political parties. The oil and gas industry is getting clobbered further because the Russians and Saudis have started an oil price war. If the coronavirus was cured tomorrow that wouldn't change. Likewise, giving people payroll tax relief helps those who are on someone's payroll, not those who are laid off. That's the disclaimer. I didn't say it would be short.
Cutting rates is bad overall for banking because it reduces bank interest income from lending. Rate cuts are good for banks and lenders, however, when the cuts stimulate mortgage loans. Boy, has last week's cut worked in that regard. The Mortgage Bankers Association reported this morning that there was a 79% jump in refinancing activity since last week. SINCE. LAST. WEEK. Refinancing activity is up 479% compared to last year. Refinancing is a zero sum game, which in the long run reduces the interest income for lenders overall. But, in the meantime, a 479% increase in refinancing will mean a significant increase in fees associated with the new loans. And, for the consumer, the refinancing means a big improvement in the household balance sheet. Cost of home ownership is lower. There's more discretionary income. Mortgage indebtedness is cut to 15 years or less for millions.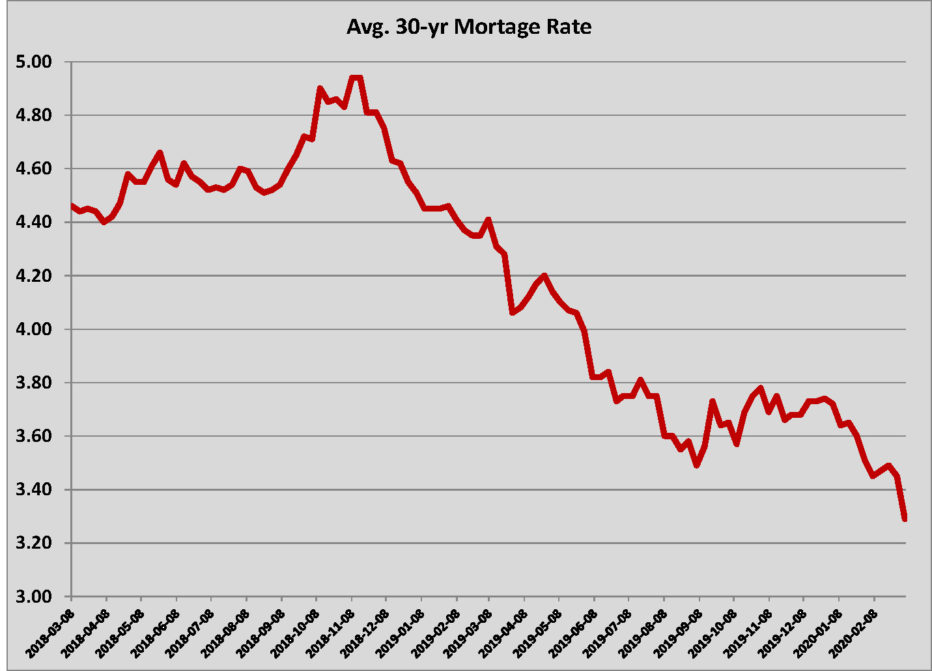 The Mortgage Bankers also reported that there had been a 6% increase in home purchase mortgage applications, which was a 12% increase year-over-year. That pales in comparison to refinancing applications but there isn't a Realtor in America who wouldn't take a 12% jump in home sales. Likely that increase would be greater if there was a normal inventory of homes for sale.
On to Pittsburgh construction contracts. The Builder's Exchange is reporting that Mistick Construction is taking bids on its $13 million 49-unit Clairton Inn mixed-use project. PBX also reported that Watson Institute is taking bids from A. Martini & Co., PJ Dick and TEDCO. Turner Construction was awarded the $12 million Price Waterhouse TI at One Oxford Centre. PJ Dick will be the contractor for the $10 million conversion of the Roundhouse at Hazelwood Green. Volpatt Construction was awarded the $4 million Carnegie Library Downtown Branch renovation. Stevens and Chapman Corp are building the new 250,000 sq. ft. plant for AmeriPrecision Metals in Canonsburg. Landau is the CM for Grove City College's $8 million library renovation. And in non-Pittsburgh construction news, Mascaro Construction is the CM for the $90 million Carolina Panthers headquarters and training center just south of Charlotte in Rock Hill, SC.