Imagine you're the owner or developer of office buildings. For the past two months most, if not all, of your properties have been nearly empty. A pandemic has forced the adoption of new work habits for tens of millions of people, now working from home and thinking differently about what their workplace should be. Some tenants may not survive the disruption. Those that do are going to have new needs. Think of the questions running through your mind as the landlord:
• When will my tenants come back to the building?
• What do they want from me that is different from what they wanted in January?
• How many of them will work from home now?
• Will they expect me to clean more often? How often?
• What do I do with that million-dollar amenity space I just renovated in the lobby?
• Will they need less space?
• Will they need more space?
This is hardly a parlor game for landlords. As two weeks of social distancing has turned into two months (or more) of shelter-at-home, experts have begun regularly speculating about what the post-pandemic office will look like. Since I'm on record opposing any kind of post-crisis predictions made while the crisis is ongoing, I'll refrain from commenting upon the many predictions being offered, except to say that I agree the workplace will be different. Bear in mind, however, that there is rarely a time when it is untrue that the workplace of the future will be different. There were already a number of workplace-altering trends in place in 2020. The pandemic has accelerated, eliminated or exaggerated most of them.
First among the trends being accelerated is the move away from the open office plan. Hundreds of articles had been published about the fatigue that was setting in about open office plans. Whatever benefits came from that office design trend are currently being weighed against the fear of easier infection transmission. Likewise, the need to maintain a safe distance from co-workers is inspiring fresh looks at collaboration spaces and shared amenities, which were among the "must haves" for occupiers looking to use their real estate to attract talent.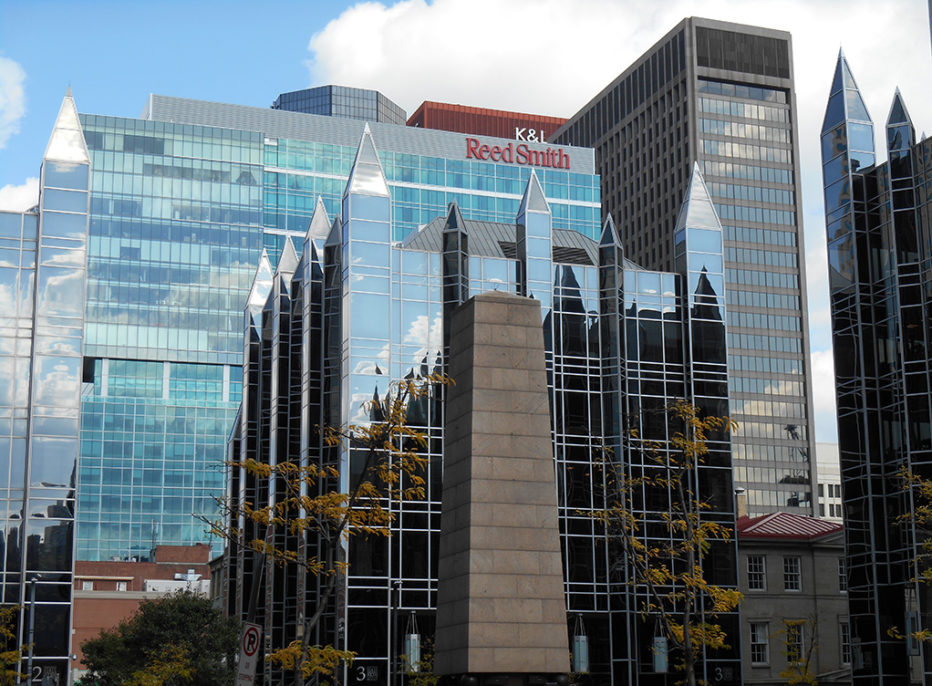 Developer Jim Scalo is among those looking to understand what changes will be required of the post-COVID-19 workplace. He's an advocate for the idea of attracting talent through better real estate. He also believes that on balance the pandemic will create demand for more space and he's not alone. Former Google CEO Eric Schmidt recently made the same prediction on Meet the Press.
The rationale behind this theory is the need to make space less densely populated in order to reduce the risk of infection. Fewer people per square foot mean more space. This flies in the face of one of the primary motives driving the more dense open office plan: lower rent. Open plans may have been trendy for any number of reasons, but the most compelling (and mostly unspoken) was the decrease in space needed. CFOs became very trendy people once they realized the bottom line benefit of density was a smaller rent payment.
Countering the argument for more space is the change in perception about work from home (WFH). Forced to work from home for two months, the American office worker has adjusted very well. The same is true for employers. Most of them look at their next lease renewal with the new perspective on WFH and see the potential for a smaller office footprint. One big North Shore tenant was looking forward to expanding space to keep up with a growing workforce. A month into shelter-at-home, he wondered if he could get smaller space for the same number of people.
You can start to understand why office building owners and occupants are searching for answers. There isn't much data on the subject and what exists adds to the dilemma. Continental Office did a survey of 424 people, ranging from admins to CEOs, during April and published the results today. Here are some highlights:
• 95% expect the office to be disinfected before returning to work and 96% expect the office to be cleaned and disinfected more often.
• 76% of people think shared seating should be eliminated. 71% think adding partitions to workstations is important.
• 58% of CEOs say they are re-thinking the amount of space they use.
• 74% of people aged 25-34 say they want a WFH option. 72% of all people said they were as productive or more productive working from home as from the office.
• 94% still want to have a physical workspace, regardless of how often they work from home.
• 72% said they missed the social interaction of an office.
Now try reconciling the last two bullet points with the three above them. Work from home can reduce the physical footprint of a business, but not if the company still needs to maintain a workplace for 94% of the workers! That's probably the reason that Perkin Eastman's Jeff Young guesses that some form of shared address seating will be part of the future office plan.
Young was one of just a few architects who said that clients had requested that they look at actual space requirements as a result of the pandemic. For their part, architects are being proactive and have generated some interesting guidelines for post-COVID offices, like The Post Quarentine Workplace from Dan Delisio at NEXT Architecture, or We are Here to Help from Perkins Eastman, or WELL Building Cleaning Protocol from Chip Desmone.
At the end of the day, it will be the occupants of the offices that drive whatever the office of the future looks like. Thus far, occupants are just as confused. Two veteran tenant reps, Kim Ford from COEO and Dan Adamski from JLL, were clear that it was too early to draw any conclusions. In fact, they both indicated a lack of specific requirements from tenants. Searches for space are on hold, except for those who absolutely must move.
It's tough to count your blessings in the midst of a pandemic and business shutdown. You can, at least, thank your lucky stars that you don't own an office building right now.