The construction industry in PA received its second re-start news in the past week last night when Gov. Wolf announced his plan for reopening the PA economy. In Wednesday evening's announcement was the news that construction could begin again on a limited basis on May 1. The announcement from last Thursday put the re-start of construction at May 8. Read the governor's 3-step process to reopening.
Wolf's most recent announcement was lacking updated instructions on what "limited" meant. If that assumes the same standards as were indicated last Friday, it means contractors can return with protective gear and follow the CDC's guidelines for safe work. That would include washing/sanitizing tools and equipment, maintaining six-foot distancing between workers, heightened job site cleaning, and restrictions on workers congregating together. There were limits on the number of workers discussed after the April 16 announcement, which will need to be confirmed prior to returning to work. Those limits allowed four workers for projects up to 2,000 square feet, with one worker per 500 square feet after that. These limits could present a problem for small complicated projects like hospitals or labs, where multiple trades need to work in small spaces like MRI units or operating rooms. For medium-to-large spaces, however, the limits are manageable. For example, a 30,000 square foot project would accommodate 60 workers at a time.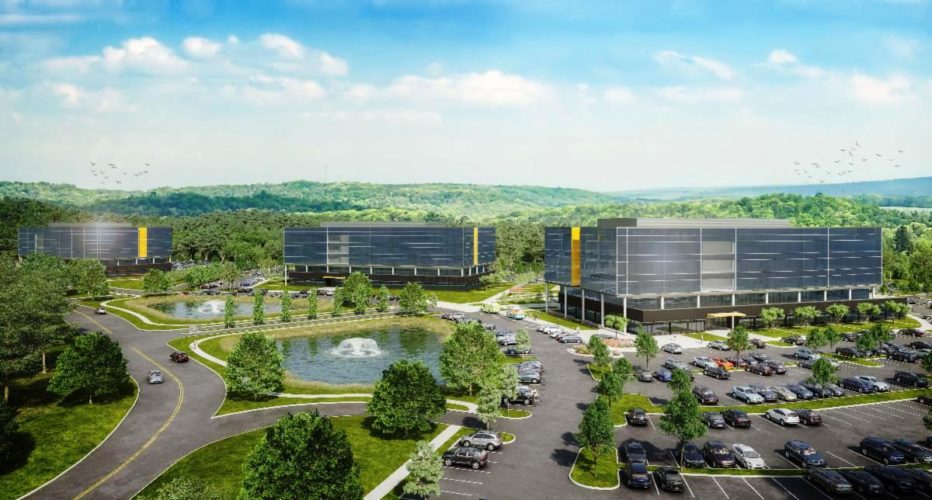 With the industry on the verge of re-opening, some construction news is in order. This morning, Burns & Scalo Real Estate announced it was developing Diamond Ridge, a 500,000 square foot, $130 million office complex of three buildings in Moon Township. The firm does its own construction and work is expected to start one the first building at the end of the year. Volpatt Construction was awarded the $3 million Langley Hall renovation at Pitt. DiMarco Construction was successful on the $2.75 million Butler County Community College South Campus maintenance building. DiMarco was also the low general on the $13 million South Hills Village PAT Station and garage renovation. MBM Contracting is doing the $3 million amenity space at One Gateway Center. United Contractors was awarded the general package on the $6.6 million Moniteau School District renovations in Butler County. Rycon Construction will be converting two buildings into Chase Bank branches in Oakland and on McKnight Road in Ross Township.
This morning's announcement of first-time unemployment claims reported 4.4 million new unemployed in the week ending April 21. That brings the total of the four weeks since the national emergency was declared to more than 26 million claims. Beginning May 1, we will begin to get some hard economic data on activity since the shutdown of business. Expect that construction spending totals will not be as bad a number as many other indicators, since only three states stopped construction. The drop in demand for construction should reduce the total to near $1 trillion. That's about a $300 billion decline since February.