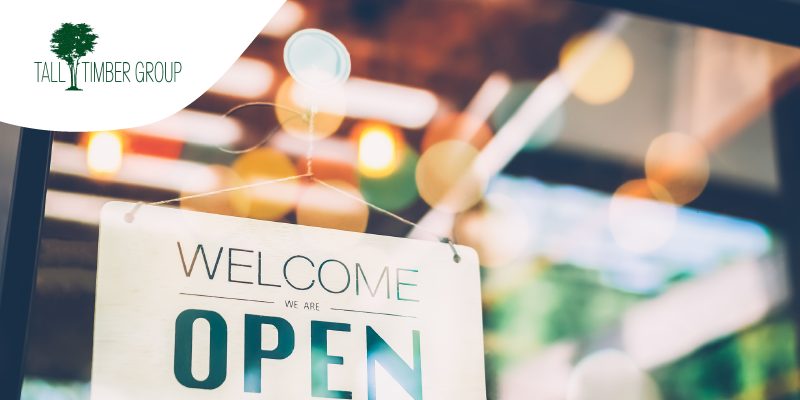 While most of you reading this come from the commercial real estate industry, it can be useful to brush up on the fundamentals. With this in mind, here are some of the fundamental factors that drive the commercial real estate market.
The Local, State, and Federal Economy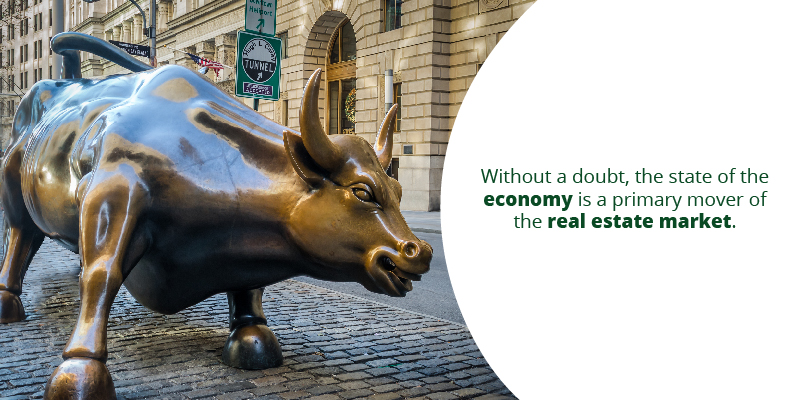 Without a doubt, the state of the economy is a primary mover of the real estate market. Understanding exactly how the economy impacts commercial real estate is more complex. First, we must measure the health of the economy using metrics including gross domestic product, gross national product, productivity, spending, unemployment, and much more. Ask ten economists which metrics matter most, how to properly measure them, and what trends will impact commercial real estate most, and you are likely to get ten different answers. 
It is not vital for commercial real estate professionals to understand the intricacies of the economy. It is more important for CRE professionals to keep an eye out for dramatic economic shifts like the next recession. 
Interest Rates – CRE Loan Rates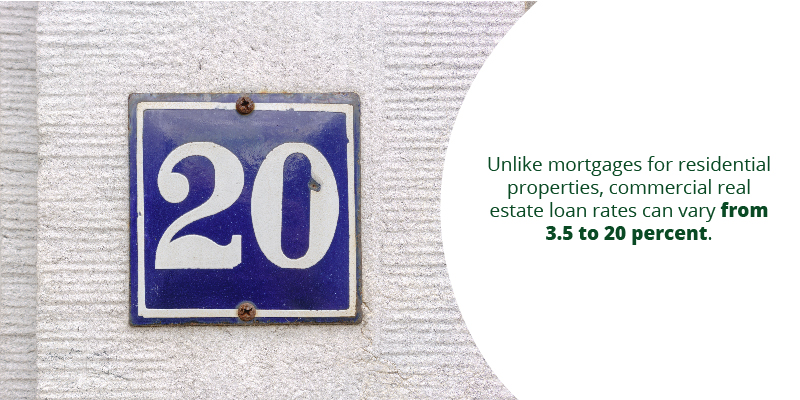 Another key factor in CRE health are the past, current, and future interest rates. Similar to an individual seeking a mortgage for a home, investors looking into commercial real estate properties seeking a loan must consider interest rates for their loans. When interest rates rise, demand for properties is generally lowered. Conversely, lower interest rates frequently spur new investments/restructuring for commercial real estate loans. The factors that determine interest rates are many, but essentially boil down to lenders covering their costs and risks of loaning money.
Unlike mortgages for residential properties, commercial real estate loan rates can vary from 3.5 to 20 percent. This wide range of rates stem from the different property types, investment types, loan types, and details of the individual/group seeking the loan. Because there is such a gap between different CRE loans, it is prudent to understand one's unique situation before assuming a range of rates.
Regional Population Demographics and Behaviors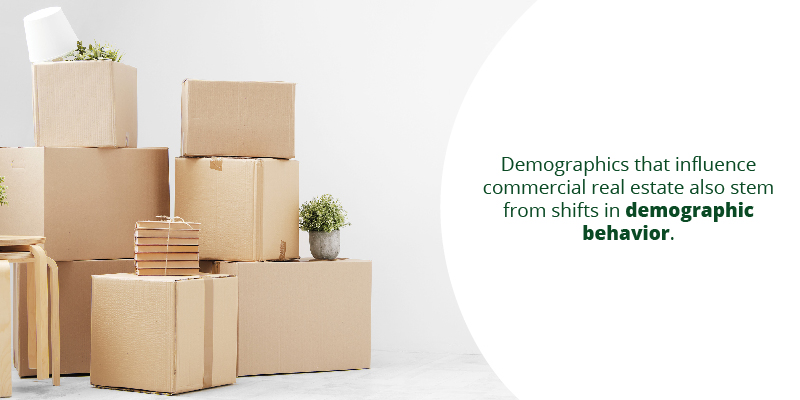 The national landscape of commercial real estate might not extend to your region. A simple example would be state population increases and decreases within certain demographics. If your state is experiencing a large influx of young professionals, the commercial real estate market is likely to experience a boost. Yet the CRE environment is not a 1-1 relationship with population alone. In our Western PA region, we are simultaneously seeing a growing demand for convenient housing for young professionals in urban areas and a growing need for senior citizen housing and resources such as medical facilities. 
Demographics that influence commercial real estate also stem from shifts in demographic behavior. Where Baby Boomers were reliable home owners for many decades, they have recently begun a shift towards renting their homes for financial and convenience reasons. For this and many other reasons, "there are more of group x moving to our area" is not a slam dunk when it comes to CRE forecasting. 
Governmental Policies on Commercial Real Estate
Buying, renting, and selling properties all involve government regulation. These regulations have always existed, but have increased in the years following the Great Recession of 2007-2009. Because the recession was tied into the lending crisis, federal and state regulations on real estate loans and transactions become stricter and more invasive. The commercial real estate industry is built to adapt to these changes. It has been argued that one of the major reasons why CRE bounced back faster than other real estate industries in the wake of the Great Recession is that adaptability to changing government regulation.
CRE professionals might want to stay abreast to the changing regulations through the Code of Federal Regulations (CFR). "CFR stands for Code of Federal Regulations. The CFR is the codification of the general and permanent rules and regulations published in the Federal Register by the executive departments and agencies of the federal government of the United States. This codification of what is sometimes called "administrative law" has been published annually since 1938. The CFR is divided into 50 "titles" that are meant to cover broad areas such as Commerce and Foreign Trade, Federal Elections, Employees' Benefits, Internal Revenue, and Education, just to name a few."
Going Forward
The current outlook of the commercial real estate market in Western PA and across America remains cautiously optimistic. The US economy has been relatively strong over the past few years, with a few cracks starting to form in recent months. Loan rates remain appealing for commercial real estate investors, and the overall trend for real estate has continued to rise. However, many of the industry drivers we listed here today are beginning to flatten or even regress. This, and many other complex factors, have led economists to predict a looming recession in America. Recessions are an unavoidable part of a free economy, and we are overdue based on historical precedence.
The silver lining in these predictions is that the Great Recession of some 12 years ago has left the commercial real estate industry more hardened against economic downturn. Remember that economic strength is only one of the driving forces of CRE markets. Understanding the bigger picture allows us to accurately predict what we can expect going forward.