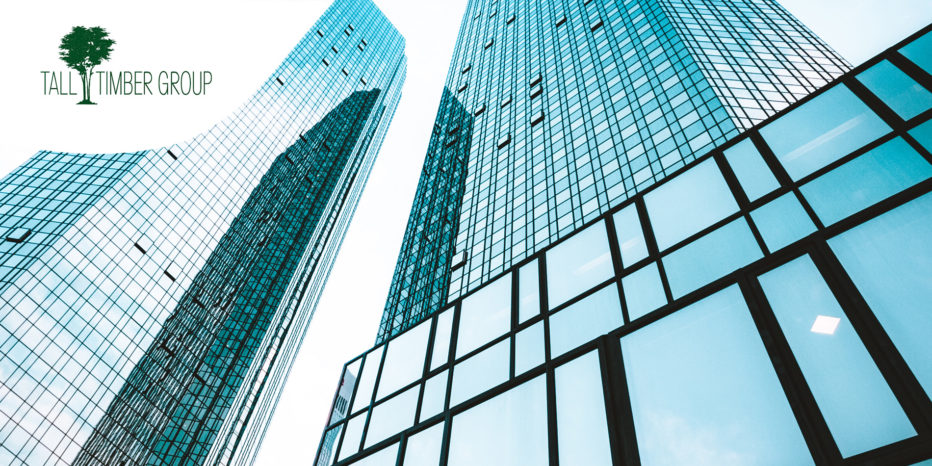 PropTech for CRE in 2020 and Beyond
PropTech might not be a deeply ingrained industry standard, but every indication is that it is here to stay. Short for property technology, PropTech is essential for commercial real estate professionals and average people alike. The name PropTech suggests some sort of trendy new thing, but it represents more of a shift in real estate thinking than any one technological advancement. PropTech allows the real estate industry to act intelligently, anticipate future trends, and even improve customer experience.
With all of this in mind, today we will aim to define PropTech, identify how PropTech is being used today, and how PropTech has and will continue to impact the commercial real estate landscape.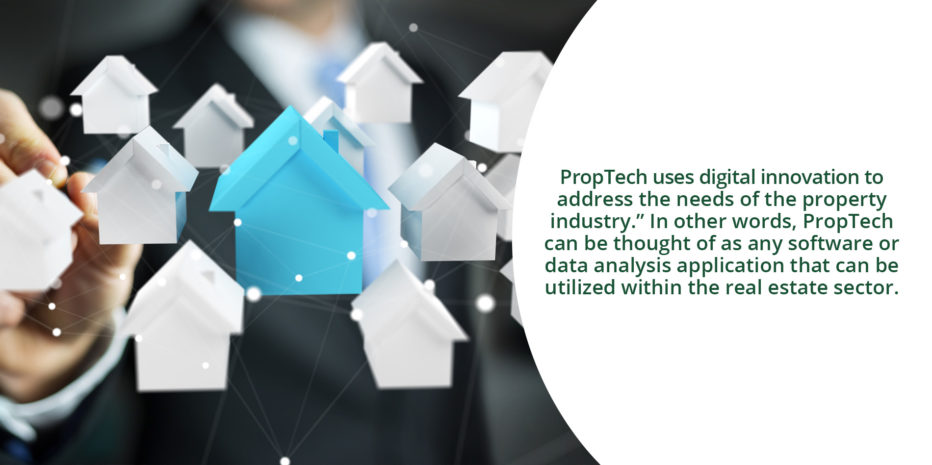 What is PropTech? (Property Technology)
According to techtarget.com: "PropTech (property technology) is the use of information technology (IT) to help individuals and companies research, buy, sell and manage real estate…PropTech uses digital innovation to address the needs of the property industry." In other words, PropTech can be thought of as any software or data analysis application that can be utilized within the real estate sector.
It can be tempting to assume that PropTech must utilize some cutting edge technology like advanced algorithms, artificial intelligence, or advanced cloud computing. Those technologies certainly can be used, but the everyday realities of PropTech are more about the utilization of any technology for real estate purposes than the nature of the underlying technology itself.
Going back to the introduction, commercial real estate is an industry that relies on industry wisdom like the one percent rule, the 50 percent rules, vacancy rates, cash flow rules, and much more. This creates a situation where real estate firms and professionals willing to embrace PropTech have a unique leg up on the competition.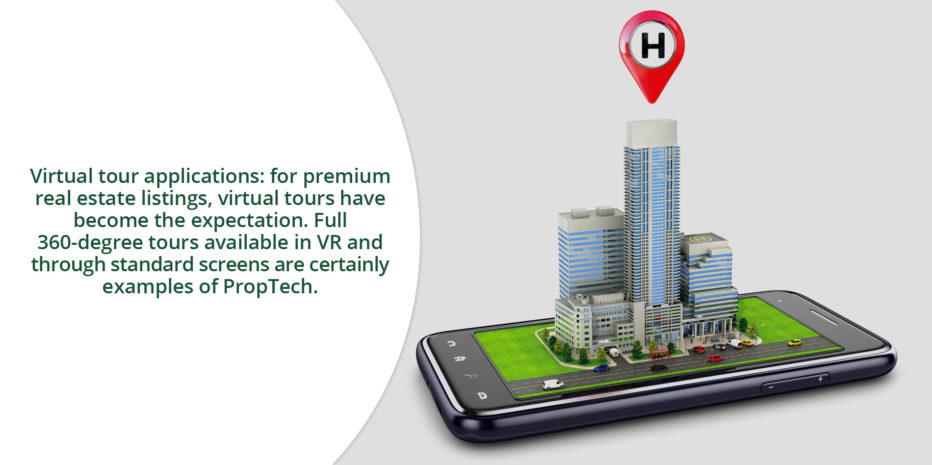 How PropTech is Used for Real Estate Today
How can PropTech be used in the real world? Here are some ways in which PropTech is already being used for commercial, residential, and industrial real estate today.
Handling big data in the real estate sector: before diving into specifics, one of the main benefits of integrating PropTech into real estate is the need for real estate investors and other industry professionals to leverage the big data available today. When information is cheap, utilizing this information in a profitable manner is essential.

Real estate rental and/or buying sites: there are dozens of legitimate real estate search sites out there where users can rent or buy properties. Most people think of these as being for individuals searching for residential real estate, but plenty of PropTech apps/sites exist for commercial real estate including Digsy and LoopNet.

Virtual tour applications: for premium real estate listings, virtual tours have become the expectation. Full 360-degree tours available in VR and through standard screens are certainly examples of PropTech. This application has become extremely valuable as social distancing and more severe isolation measures taken to mitigate the COVID-19 pandemic limit physical property tours.

Real estate investment technology: for the investor, there are plenty of CRE investment apps from which to choose. These apps might run the numbers on property valuations, give comparables, set realistic rent goals, and much more.

Blockchain technology: the technology which allows many cryptocurrencies to operate without government backing is also getting a stronger foothold into the world of real estate every day. For more on blockchain technology and commercial real estate, read on here.

Consumer technology that connects them to the world of real estate: just about anything can be PropTech if it is used for the purposes of real estate. This could include your smart device, a digital assistant, a web browser and more.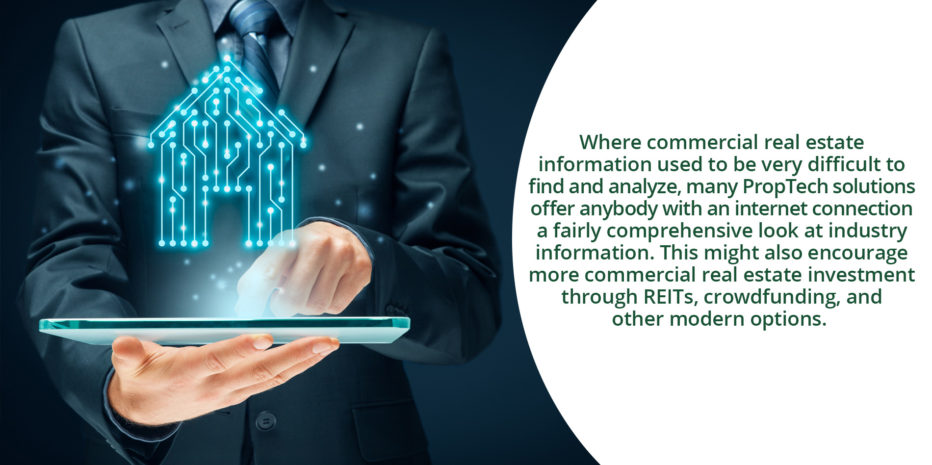 Commercial Real Estate PropTech Today and Tomorrow
Many of the aforementioned applications of PropTech tie in closely with commercial real estate. The integration between technology and commercial real estate investment and construction gets deeper by the day. One aspect that we have not yet mentioned is how the commercial real estate industry is investing in PropTech itself. In 2016, over $2.5 billion was invested in real estate tech organizations.
It is next to impossible to predict the future of technology. What is more reliably true is that PropTech will continue to influence commercial real estate construction and investment. A notable downstream impact of PropTech that we did not yet mention is how technology tends to equalize the "have's" and the "have not's" in deeply seeded industries. Where commercial real estate information used to be very difficult to find and analyze, many PropTech solutions offer anybody with an internet connection a fairly comprehensive look at industry information. This might also encourage more commercial real estate investment through REITs, crowdfunding, and other modern options.
Going Forward
Major commercial real estate firms are not only trying to develop their own PropTech, but they are also trying to locate and utilize the best PropTech solutions from startups and third-party companies. The world of commercial real estate is always looking out for the next big industry disruptors such as finding new talent, changing consumer behaviors, and the future of the economy. The emergence and evolution of PropTech is right there with the most significant disruptors to the future landscape of CRE.