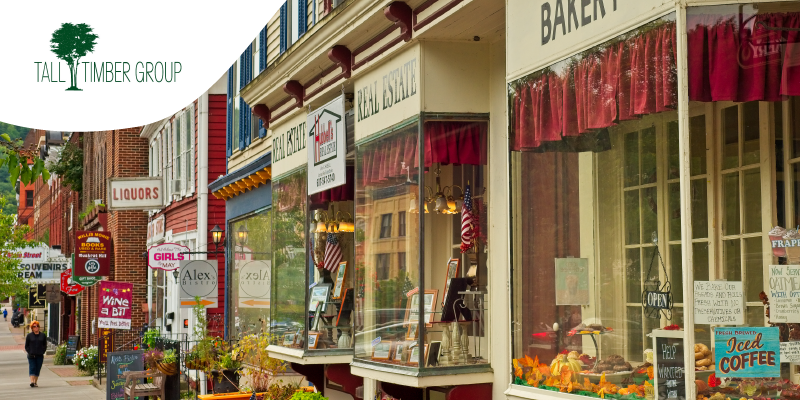 Ask around or cruise the internet and you are likely to find some pretty dire information on the retail industry. Yet you are also likely to find individuals and organizations that understand a simple fact: retail isn't dead, it is just evolving. This is true for brick and mortar retail and e-commerce alike. With customers having more choice than ever, even disruptive companies like eBay are being disrupted by other innovators like Etsy. 
For those of us in the CRE business, the question then becomes: "how does the reinvention of the retail industry impact commercial real estate?" Today, we will aim to answer that question by discussing how the retail industry has and is evolving, the types of CRE projects still paying dividends within the retail industry, and an outlook on commercial real estate in the retail sector.
How Modern Retail has Changed Over the Years
To understand how retail and CRE impact one another, we will start by understanding the current state of the retail industry. Due to major market shifts, the retail industry has undergone some key paradigm changes in recent years. These changes include:
Customers are more informed than ever.

The old days of coming into a store knowing next to nothing are behind us. Any individual or organization with internet access can be nearly as knowledgeable as a salesperson before making a purchase.
Retailers know more about customers than ever.

On the flipside, modern data collections and analytics also allow retailers to know more about customers before they ever set foot in a store. 
Mobile devices drive in-store visits.

The average consumer has internet access at all times. This means that the average consumer finds businesses through their mobile device a large percentage of the time. An example might be searching "Thai restaurants near me" to find a place to eat.
Reviews from critics and customers are available for all to see.

Online reviews

are a major disruptor of the retail industry. This can be both an opportunity and a threat to retailers.
How Retail Struggles Hurt Commercial Real Estate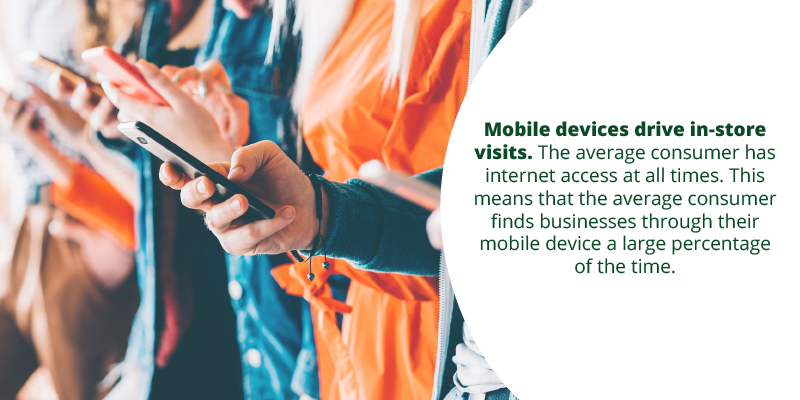 There is little question that the struggles of the brick & mortar industry have had a negative impact on the retail commercial real estate industry. There are a few key ways in which the downturn of traditional retail business has hurt CRE:
The US is "over-retailed".

It is important to understand that the retail industry is still big business. As a

recent article put it

, "The problem with U.S. retail? There's too much of it." When we talk about CRE and retail, the primary issue is an overabundance of existing real estate with insufficient demand. The key will be re-positioning or removing this excess supply of space. Or as CBRE's Jason Cannon humorously put it at last week's NAIOP Pittsburgh chapter meeting, "The problem isn't that we are overbuilt; it's that we are under-demolished."
Malls are dying.

To illustrate this point, we need to look no further than the

dying malls

of America. The epicenters of American retails well into the 2000's have since lost viability in the face of e-commerce. Retail CRE used to focus on megastructures and large retail presences, but will likely need to adapt to survive (more on this in the following section).
New construction for retail is on the downturn.

As a result of items 1 and 2 alongside other key factors, new construction for

retail real estate is down about 5%

in 2019 year over year. 
Retail Commercial Real Estate Adapts to Industry Change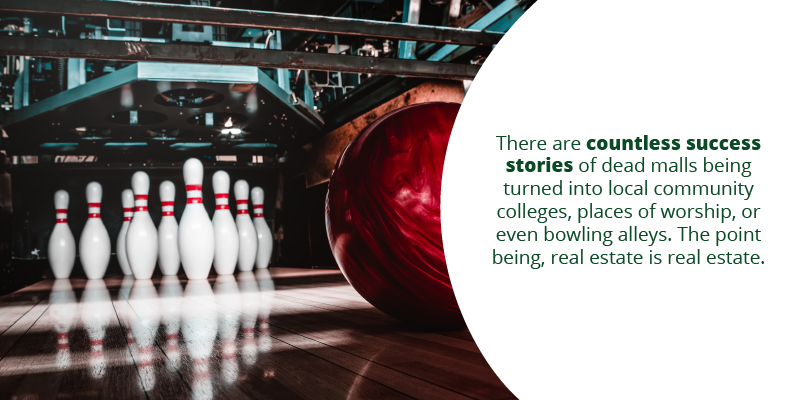 Moving on to the question of the hour, how can the retail CRE industry adapt to a changing retail industry? While there is no one answer, there are several ways in which commercial real estate investors can remain competitive in the retail space.
Repurposing old retail spaces
Earlier we discussed how the US is "over-retailed". This creates a supply and demand issue without question. It also creates an opportunity for investors to snap up undervalued retail real estate and repurpose those properties into money makers. This can include revamping dead malls, vacant spaces left by a dying big box industry (think Sears and JC Penney), and much more. 
Investing in mixed-use properties
There are countless success stories of dead malls being turned into local community colleges, places of worship, or even bowling alleys. The point being, real estate is real estate. Retail spaces in good locations tend to be undervalued in today's CRE environment. Turning these spaces into mixed-use properties which allow for retail, industrial, residential, and/or commercial properties is one way to adapt to a changing marketplace.
Going Forward
Retail is not a dead industry, it is merely one undergoing rapid change. Although we discussed some of the latest changes and retail industry problems, there will always be a sizable market for retail in the commercial real estate industry. For commercial real estate investors, the biggest takeaway might be that CRE must adapt as retail continues to adapt. Retail and e-commerce will continue to move forward as technology advances and customer behavior adapts. 
For all the doom and gloom, there are still 65.9 million square feet of real estate under active construction in the US. Americans still shop at traditional retail centers in huge numbers. What remains to be seen is how both the retail and CRE industries adapt to new technologies moving forward.