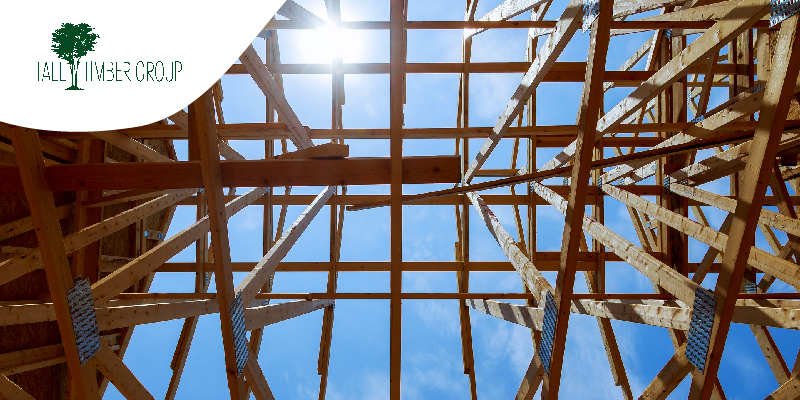 Anybody who works in the construction or real estate industries understands that construction costs are rarely (if ever) static. Going into 2020, construction costs are less volatile than they have been over the past decade, but certainly won't be static. So how can the commercial real estate industry adjust its outlook for changing costs? How will construction costs drive the market value of new and existing commercial real estate? Will construction costs continue to rise or is there an end in sight?
Understanding these and many more questions will give us a reasonable outlook of construction costs when it comes to commercial real estate and other sectors in 2020 and beyond.
American Construction Outlook for 2020 and Beyond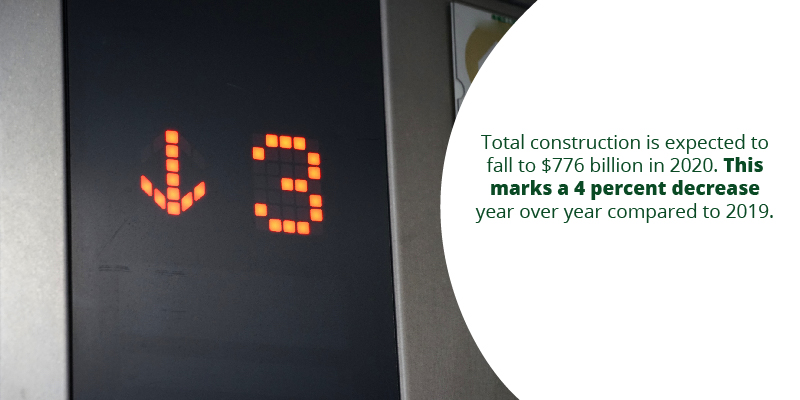 Understanding the overall outlook for the construction industry is a key piece of understanding construction costs. The Dodge Data & Analytics report titled "2020 Dodge Construction Outlook" was put out in late 2019. This report attempts to give a comprehensive report on the construction industry within all sectors in North America. Here are some highlights of that report:
Total construction is expected to fall to $776 billion in 2020. This marks a 4 percent decrease year over year compared to 2019. 

The recovery process that began after the Great Recession of 2007-09 is nearing its end. This is good and bad news, as the construction industry has finally returned to normality, yet it also means that construction will likely scale down over the next few years as the market steadies itself.

Dodge Data & Analytics estimates that commercial real estate value will dip approximately 6 percent in 2020. The hardest hit are likely to include hotels and commercial warehouses.

The trend of commercial real estate growth in the energy and

tech industries

(such as data centers and other high security, high value tech facilities) looks to continue and grow in the coming years.

Commercial real estate for multifamily units are expected to take a large hit as well, with estimated drops to be between 13 and 15 percent in 2020. (This take isn't held across the board with prognosticators. Most expect volumes closer to 2019's.)
Construction Costs Outlook in 2020 and Beyond
The above report does not paint a particularly rosy picture for the commercial real estate industry overall. But what about construction costs in particular? Let's examine some key questions and answer them going into 2020.
Will Construction Costs Increase in 2020?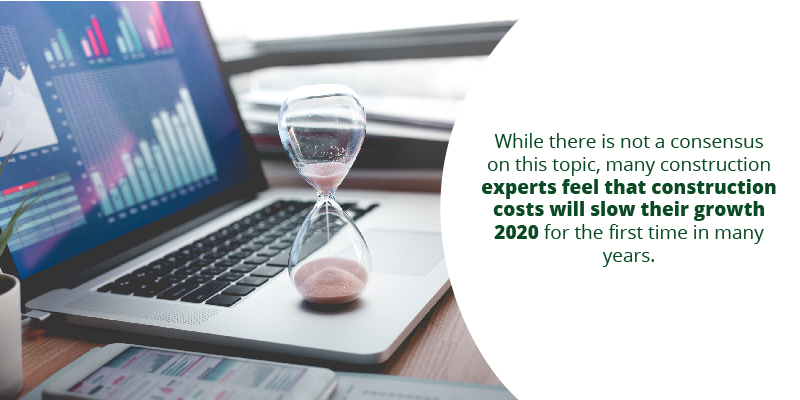 While there is not a consensus on this topic, many construction experts feel that construction costs will slow their growth 2020 for the first time in many years. Year over year construction cost increases have been in the 5-6 percent range for commercial real estate projects for the past decade. As part of the levelling out referenced above, construction costs may actually slow to around a 2-3 percent increase moving into 2020 and over the next few years. This is partially due to a slowing construction industry, a flattening of real estate values, and many other factors.
Of course, all of these are merely projections. The price or permitting, entitlement, construction commodities, and labor are always changing in complex and impossible to predict ways. While there is no way to accurately predict construction costs, many signs point towards 2020 being a relatively stable and cost-effective year.
Will the Price of Construction Materials go up in 2020?
The materials price index (MPI) fell approximately 12 percent between Q1 2018 and Q4 2019. This is just one way to measure the prices of construction materials over time. Cumming Insights posits that this downturn is due in large part to trade uncertainty between construction powerhouses U.S. and China. Steel prices have been steadily dropping in recent years as production has outpaced demand, and this trend is likely to continue in the foreseeable future. 
However, the cost of many construction materials are still expected to rise according to some industry experts. While prices of steel, copper, and aluminum have been slowly falling, they will eventually flatten and recover. The costs of commodities such as lumber and gypsum will likely increase in 2020 and beyond. Lumber in particular took a sharp 10 percent cost decrease in a year's time. That trend is expected to reverse and normalize this year.
Construction Labor Costs in 2020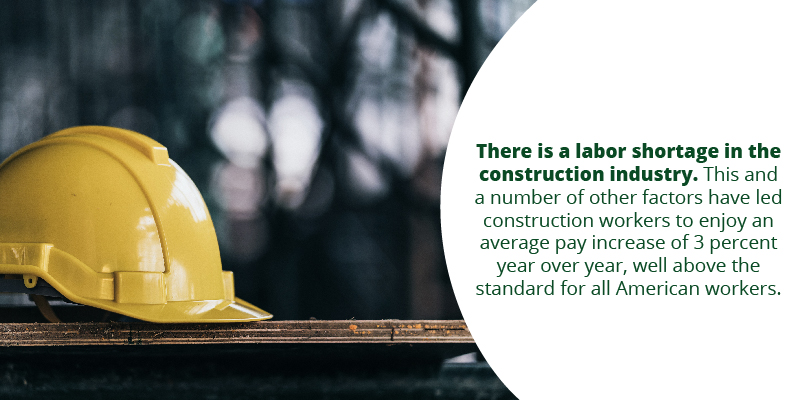 There is a labor shortage in the construction industry. This and a number of other factors have led construction workers to enjoy an average pay increase of 3 percent year over year, well above the standard for all American workers. This shortage is due in part to a rapidly aging/retiring workforce with a lack of young workers to take their place. In fact, this lack of skilled employees is actually keeping labor costs for construction work manageable. If there were more skilled, experienced construction workers, that 3 percent number would likely be even higher.
Going Forward
Predicting the future is something that is both impossible and necessary to do for commercial real estate and construction industry veterans. All the detailed reporting in the world won't do us any good if it is wrong. Yet understanding industry trends prepares us for the coming months and years of construction projects. All signs point to 2020 being relatively stable when it comes to construction costs. Labor will continue to rise while commodities will fluctuate at different rates. Construction costs will almost certainly increase year over year, just not to the same degree as we have seen in the past.